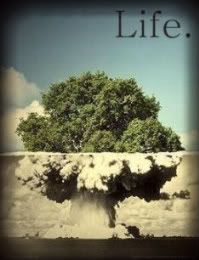 Ten years ago, such a question would not have occurred to me, the main reason being . . .  I feared death greatly!  All mortal thinking fears death, doesn't want to get a handle on what it means, and does everything possible to keep it out of thought.  Death seems to come upon us at unsuspecting times, reeking havoc, and claiming crime, disease, accidents and God as the reason for its existence.  It makes us feel we have no control over when it will come, how it will come and how severe it will be before it achieves its goal.  Not only do we fear it, we give it power and an element of false "godliness."   Phrases like "When God decides it's time for me to go, there is nothing that can keep it from happening."  What if someone told you that God has nothing to do with death, would you believe them? 
Why am I writing an article about death?  Who wants to know about it?  Most of us spend time ridding our thoughts of death because thinking about it is depressing, or it gives us a "creepy" feeling.  We run away from it!  The only people who constantly hold death over our heads, are doctors and criminals.  Criminals say they will kill us if we don't surrender something they want from us, and doctors tell us we will die from a multitude of diseases if we don't do this, this and this.  The TV channels flood the world with diseases or potential diseases.   No wonder people are so fearful of getting sick!  Have you ever heard of that message that says, "As a man thinketh, so is he?"  Translation:  "What you entertain in thought, shows up on your body."
The flip side of that argument is, that even if we do "this and that," the physical body is going to pass away . . . die.  That's a human reality.  Theologians join in the discussion and say, "Well, you are going to die, but the good news about that is if you are saved, the soul that you have inside of you, will leave the body at death, and take you to heaven and . . .  what a glorious homecoming you will have!"  That makes many of us feel better about dying, so we join the church, claim Jesus as our Saviour, and look forward to the homecoming in the sky.  I am not being cynical, merely speaking the viewpoints of the world.   But . . . there are some of us who believe none of the above, and dear readers, that is what this article is about!
Here are the points this article will cover:  What is death?  Is death real? and Does man really die?  
In John 8:51, Jesus said, "If a man keep my saying, he shall never see death."   That is a profound statement, but
what does he mean by it?  Jesus had seen many people die, in fact, he raised some of them from the dead, so why would he make such an affirmation?  The reason is that Jesus defined man as a divine consciousness filled with spiritual ideas, and not a physical being.   Read it again, let it sink in . . . discover what it is saying.  The real man is not "flesh and blood" as he implied or stated firmly, but a spiritual being.  This concept is the basis of his healing power.  When he raised Lazarus from the dead, he did not hold in thought a dead person, but a spiritual being, made in the "image and likeness" of God, who has eternal life.  You see, life to him, was not a physical body walking around with breath in it . . . but a consciousness filled with the Christ that "takes away the sins of the world."    What does that mean?  Christ is anything that expresses God, and that which reflects or expresses God is good, perfect and eternal, because God is good, perfect and eternal   One cannot be like God and escape eternal life, for God is Life!  Take a moment and let all of this sink in.  Am I crazy?  No!  I am expressing how the Christ has touched my life and enabled me to communicate the divine messages that have been implanted in thought.  I am recounting the Scripture located in Genesis 1:27 which reads, "So God created man in his own image, in the image of God created he him;"  I am also reiterating " If a man keep my saying, he shall never see death."    So what happens when a person dies?  That's the next  point of discussion.
Is death real?
Most of us who have lost a loved one, would say, "Yea, death is real!"  I lost my dad in 2000, my daughter in 2005 and my husband in 2011, and to human sense . . , it was real, but to spiritual sense, it was unreal.   How did I arrive at such a conclusion?  Working through grief, guilt, anger, blame and deep-seated pain and suffering.  Step-by-step,  I learned the lessons I am sharing with you.  The first thing I had to do, was stop focusing on death and gain an understanding of life.    Two years of suffering, particularly after my daughter's death, a beacon of light began to emerge in consciousness:  "Life is the divine activity of thought."   I heard it mentally, but I did not grasp what it meant.  Through many years of seeking, I have come to understand what it means.
The consciousness is what God created as man, and because God is Spirit, everything he placed in that consciousness is spiritual.  So man then, becomes a collection of spiritual ideas.  He contains nothing within himself, but spiritual ideas.  Spiritual ideas are never born, and they never die . . . because God created them and everything He created is not only good, but eternal.  That is why death is not real.  It is only real if you have a false sense of who man is.  That false sense is mortality–mortal man.  When human thinking gives up false sense and replaces it with the true sense of man, man becomes immortal.  Living that sense of immortality, is what true life is, and true life never dies.  To illuminate this realm of thought, is a statement from Science and Health with Key to the Scriptures by Mary Baker Eddy:  "The senses represent birth as untimely and death as irresistible, as if man were a weed growing apace or a flower withered by the sun . . . but this is true only of a mortal, not of a man in God's image and likeness.  The truth of being is perennial, and the error is unreal and obsolete"  (p, 265).
Most of us, because of the impact of worldly thinking, will catch only glimpses of true life.  We vacillate mentally between the spiritual nature of man and the material sense of man–the flesh and blood man.  Therefore, the divine activity of thought is not constant.  Jesus maintained this divine consciousness better than any man who walked the face of the earth, and this accounted for his human ability to "heal the sick, cleanse the lepers, raise the dead, cast out devils: (Matt. 10:8)"  This also accounts for why most of us cannot "do the works that he did," even though he knew we could eventually get there.  And if we "believe on his word," we can get there.  It may not be in this world, but in the world to come.  That brings us to my final point . . . .
Does man really die?   
The answer to this question depends on how one defines "man."  If man is seen as a physical being–made of flesh, blood and bones, man dies.  But if man is defined as a spiritual idea, made in the image and likeness of God, he does not die.   It is very difficult to imagine what a spiritual man looks,acts and feels like, if one's vision never reaches above sensualism.  To "behold the perfect man," you must reach the heights of Soul.  Soul is another name for God, thus even while here on earth, thought must soar above what is seen by the human eye, heard with the physical ear and felt with the human hand.  You hear the voice of God by the still, small voice of truth entering your consciousness.  God's touch is measured by a heart filled with love–unconditional love, and true vision sees goodness, mercy, patience, love and good deeds everywhere, all of the time.  Jesus never said it was easy, only possible.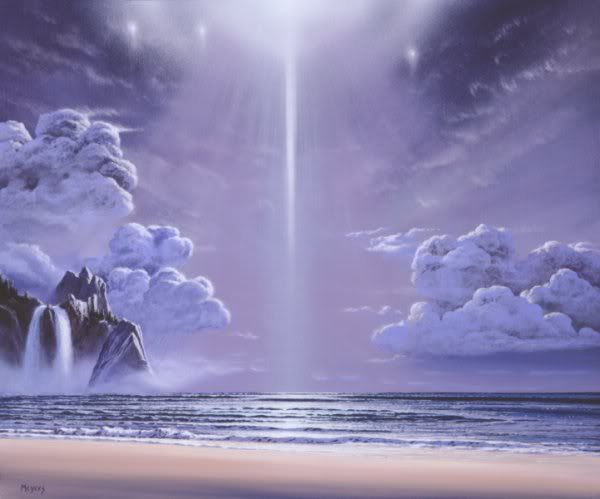 The question then becomes, What happens when one dies?  The physical body passes away, but the consciousness of man moves on.  To the extent that that consciousness understood and demonstrated divine law while dwelling on earth, is the same state of consciousness will man find himself after death.  If he lied, cheated, murdered, hated and demonstrated a myriad of evils before death, his consciousness will still be in that same state after death.  Mary Baker Eddy says,:
The dream of death must be mastered by Mind here or hereafter.  Thought will waken from its own material declaration, "I am dead,"  to catch this trumpet-word of Truth, "There is no death, no inaction, diseased action, over action, nor reaction.  Life is real, and death is the illusion" (Ibid, p, 427).  What is she saying?  She is stating emphatically that after the human body passes away, the consciousness of man will awake to the fact that he did not die . . . that what he believed about death while living on earth, was really an illusion–a misunderstanding of the true nature of man.
Illusions are things that seem real, but can be proven unreal.  Because mankind lives in a state of illusion, death is real because in this illusive state of mind, life is physicality.  And until he works through this illusion, he will continually reap the destructive results that a belief of life in the body, brings.  What makes understanding death beyond the scope of human logic?  As long as man lives according to mortal thinking and believes that the five senses constitute reality, he will never understand the illusive nature of death!  That which is human, never reaches the divine and that which is divine, never becomes human.  To reach the understanding that death is an unreality, you must gain a greater knowledge of God as Life, Truth and Love, and this understanding will propel you into heights unknown–far above anything mortal mind can fathom.