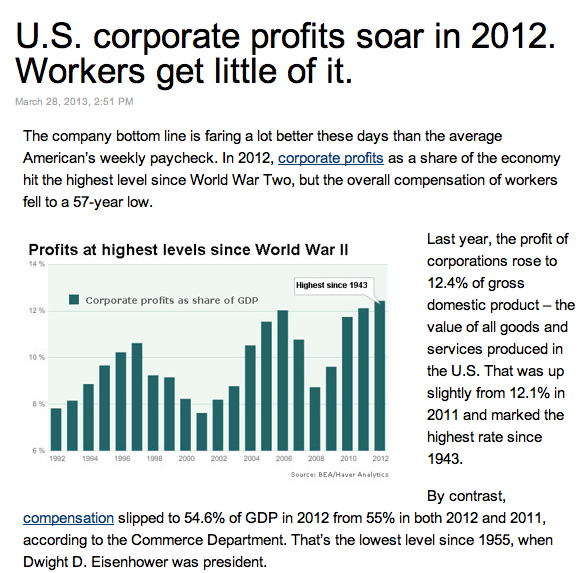 HEADLINE:  Over 500 Workers Killed in Bangladesh Factory!    What do you do when you see such a headline?  You gasp!  You ask why?  You search for answers!
You have a strong desire to investigate the steps that led to such a disaster!  Questions pop into your thoughts: Could it have been prevented?  Was the value of human life appreciated, ignored or sacrificed?  Whose factory was it and what was being made?  Were the participants cognizant of the implementation of safety rules and regulations, or were they trying to get a product made with the least amount of cost, irrespective of appropriate safety measures?  Is the business model based on what the "bottom line" looks like?  Does anything go as long as the bottom line is black?
These are all valid questions and concerns.   How are they answered in America?
That is the purpose of this article.  It will shed light on three modes of thought:
Safety Regulation and Rights of Workers in America
Recent Incidents that Indicate a Breakdown in Safety Implementation
Basic Moral Principles that Promote Safety and Integrity in Business
The Importance of People Over Profits
Safety Regulation and Basic Rights of American Workers 
Workers throughout the world have used their intelligence, skill and labor to enable businesses to grow and countries to develop.  Are they not entitled to safe working conditions?  Is there an organization charged with the responsibility of overseeing businesses that shy away from keeping their operations safe for workers?  Yes!  In this country, OSHA acts as a watchdog for workers and companies.
Working Together for Safety
What is OSHA?                                                                                                                                                                
OSHA is the acronym for Occupational Safety and Health Act which was enacted by Congress in 1970 as a means of helping employees and employers reduce injuries, illnesses and deaths through enforcement of federal regulations, assistance–reaching out with training  and spear-heading cooperation that provides partnerships and alliances between the two groups. 
Is it effective?  Statistics reveal that since its inception, deaths have decreased by 60 percent and injuries and illnesses by 40 percent.  Is there room for improve?  Certainly!  In the past decade, there has been an increase in accidents, deaths, illnesses and injuries.  Why?   Critics maintain that lobbyists and political contributions have weakened the organization's will and strength to make needed corrections and implementations.  Many employees maintain that businesses are more interested in increasing profits than increasing safety measures in the workplace.  Thus, accidents occur that could have been easily prevented.  What is true and what is false?
Rights of Workers
As a worker in these United States, you have rights under the law that should, protect, govern and guide:
Ask OSHA to inspect your workplace;
Use your rights under the law without retaliation and discrimination;
Receive information and training about hazards, methods to prevent harm, and the OSHA standards that apply to your workplace. The training must be in a language you can understand;
Get copies of test results done to find hazards in the workplace;
Review records of work-related injuries and illnesses.
Get copies of their medical records (US Department of Labor).
In many instances, it is not lack of knowledge that causes workers to "look the other way" when they view dangerous working conditions, it is fear of being fired.  With high unemployment, companies have devised numerous tactics to get rid of a complaining workers or union leaders questioning implementation of federal regulations.  One worker lays the blame at the foot of the Bush/Cheney Administration:
They .  .  .  weakened the workers' health and safety standards or just plain didn't enforce the laws already on the books. As a result, the American worker pays the price in lost days due to accidents from unsafe conditions or from lingering, expensive illnesses suffered from unhealthy working conditions" (http://archive.truthout.org/112108l).
Another writer says:
Here are a few glaring headlines of worker deaths in America that  businesses are happy to see disappear from the mouths of news commentators and front pages of newspapers:
Survivors Mark 56 Worker Death in Houston in 2012
Death More Likely in Work Place Accident Than Terrorist Attack
4,609 Americans died in workplace accidents in 2011, compared to 17 American fatalities caused by terrorism in the same year. 
In 2009, more than 4,000 people never made it home from work.
A seafood factory worker has been cooked to death inside an industrial tuna oven in the US.
That other explosion: The preventable deaths in Texas 
These are only a few of the numerous workers who lost their lives on oil rigs, coal mines and factories.  While this article  seeks to shed light on the problem of worker safety, the writer believes it reaches far beyond  rules, regulations and implementation to a moral problem–man's complete disregard for the welfare of his neighbor.  He has somewhat abolished from his consciousness the commandment that says "Love thy neighbor as thyself" to "Love my profits as myself."  Such an attitude sets the stage for safety shortcuts, worker risks and overt ignoring of glaring danger signals.  How can one see clearly when his vision is clouded by dollar signs?
It is the opinion of the writer that no employer sets out to injure a worker, but still questions whether many business organizations value profits over people.  With this in mind, emphasis was placed on acquiring information on practical ways worker safety can be achieved.  In so doing, a quote from an article will be the focal point.
"Most of the common accidents at work can be prevented provided both employees and employers consider it as their duty to prevent accidents at their work place. Employers are required to perform risk assessment for probable accidents that could happen and adapt necessary methods to prevent accidents in the health and safety procedures practiced by them. Employees must strictly follow the health and safety measures adapted by their employers and help to avoid accidents at work." (http://ezinearticles.com/?Best-Ways-to-Prevent-Accidents-at-Work&id=2223238).   Recognizing that accidents and death prevention must be a joint effort by both employer and employee, along with quick, precise  enforcement of regulations by agencies overseeing the process, this article found several ways that can assist in this effort.
Employers should maintain a written safety program and train employees on company specific hazards, such as

machinery operation, aerial lifts, falls, scaffolding usage, explosive materials, building deficiencies and similar conditions. 

Implement all OSHA requirements and have monthly or yearly inspections by the agency, or other impartial agencies as needed.
View safety rules and regulations as positive efforts to make both employer and employee productivity successful and safe.
Be proactive in the implementation of health and wellness programs for all personnel.
Recognize that "freedom of the press" is essential for continued safety improvement.
Seek constant improvement of working conditions through the use of new technologies and discoveries.
Because mining claims the lives of employees comparably more that many other businesses, implement prevention through mandatory safety training of all new miners by using simulation as a means of prevention.  All mining operators must be licensed to perform blasting and explosive exercises.
Refuse to do business with countries who do not use safety procedures comparable to those used in the United States.
Make accident prevention a part of the company's daily routine.
What  Businesses Are Saying About Safety and Profits
It was very difficult to find information or data that spelled out how corporate heads feel about their profits in comparison to employee safety.  Thus, it was necessary to get it from other resources.  The headline below is chart and data driven.  Its purpose is to paint a picture which is not skewed by politics, greed and anger.  Clicking on the link below can be an eye-opener!
Okay, Folks, Let's Put Aside Politics And Look At The Facts… [CHARTS]
Read more: http://www.businessinsider.com/politics-economics-facts-charts-2012-6?op=1#ixzz2TxLzKhyL
In case you decided not to click the above link, here is the gist of what it says:
The paycheck workers take home today is less than it was 10 years ago.

Companies make more profits than they have ever made before.
American jobs are at a 30-year low.
Globalization has put a drain on American jobs.
U.S. debt is 3 times the GDP.
Consumers, corporations, local, state and federal governments (ALL) contributed to the debt. How much do you borrow and spend?  How often do you use a credit card?  How much are you saving?  It's not just government, it also YOU!
Consumers need to borrow and spend less.
Companies need to share more of their revenue with their employees. YES, COMPANIES, YOUR PROFITS WILL DROP!
Now that you have a bigger picture  .   .   .   of what the country's economic progress and non-progress  looks like on paper, you can better answer the question "Should a Business Choose Profits Over People?"  However, before you draw your mark in the sand, there is one more piece of information this article seeks to address: Basic Moral Principles that Promote Safety and Integrity in Business.
The Importance of People Over Profits
As an author who writes primarily in the genre of spirituality, it was with apprehension and hesitancy that this topic was chosen for discussion.  However, after deep contemplation, it became clear that truth cannot be limited.  It must uncover error in all aspects of the human experience–business, politics, home, school, church and everyday life activities and experiences.  Spirituality is neither Republican or Democrat, rich or poor, black or white, corporate or worker.  It is honesty, integrity, unselfishness, respect, fairness, impartiality, righteousness and order.   Corporations are made-up of people.  They are not just stark or catchy names on buildings designed only for business purposes, or corporate heads with impressive titles and hollow souls.  They are decision-makers, initiators of moral values and observers of rules–rules constructed from feelings, emotions, love and caring.  Assuming anything less, excuses  and dismisses the responsibility that is theirs in protecting neighbors and executing fairness, integrity and impartiality.  Every man is a brother or neighbor in the eyes of God.  Love and caring are qualities that employees and employers receive from the One Creator.  Do we throw them out when we become workers or corporate bosses?  Emphatically no!  Accepting the idea that "anything goes in business," gets you anything!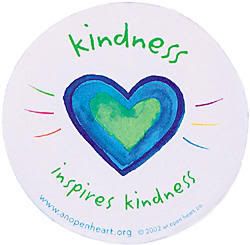 Spirituality is different from religion.  It is not doctrine to be observed on Sunday and discarded on Monday, as many people practice, but a divine connection with God that directs, guides and governs all thoughts and actions every minute of the day.  How do I answer the subject of this article?  With a great big NO!  No business should choose profits over people?   What is the basis for such an answer?  Two Commandments: "Do unto others as you would have them do unto you" and "Love thy neighbor as thyself."  Yes,  .   .  .   there is a place for these in the corporate world.  If both employer and worker embraced these commandments and demonstrated them in human activity, profits would never be placed above people.
No one is above accountability!  Isn't that what "do to others as you want done to you" means?  How many CEO's would like to work on an oil rig that is unsafe or a building that is a fire-trap?  Why would one want it for anyone else?  I have a couple of income properties, and my motto is, "Do not rent a place to anyone that you would not live in yourself."  That keeps me humble, and making needed repairs instead of investing the money generated, elsewhere.
The second commandment mentioned above is "Love thy neighbor as  thyself."   What does that really mean?  I find the answer in this statement: "Love is reflected in love" (Mary Baker Eddy).  Love is a synonym for God, and reflect means a replica or likeness of something or someone.  Thus, if man is to reflect God, Love, he must express the same love for his fellow man as God has for him–unconditional.  Uniting with this love dissolves greed, selfishness and injustice.  One does not have to wear it on his sleeve in order to feel it in his heart, and once felt, similar actions follow.
The decision to write this article came from higher levels of thought–thoughts that tell us "it is the spirit that profiteth, the flesh profiteth nothing."  Making moral choices can be very difficult in the world that we live in, but it is no more difficult for corporations than it is for people, for corporations are people.  The key is the desire to please a power greater than oneself–divine Power.  Doing so, enables us to seek safety in Soul, wealth in Spirit and intelligence in Mind.  Every human problem can be resolved with a divine solution.  Too often, the resolution starts from human experience and never reaches beyond that, thus the solution remains at its lowest level.  Higher levels of thought, produce higher levels of action.  Every object is a divine idea before it becomes a part of the human experience.  If one connects with divinity, he expresses divinity.  If he connects with the physical senses, he expresses only what these senses see, feel and hear.  Thus his actions are very limited.
True man is made in the "image and likeness" of God, and that man is always resourceful, profitable and abundant.  This precludes the belief that he must cheat, lie or impose restrictions on others that he would not like imposed on himself.  Working with the highest level of thinking, employee, CEO and business can achieve success.  As Americans, we must expect it, practice it and accept nothing less.
What contribution can you make toward holding corporate heads accountable, demanding fair treatment, equality and impartiality?  That is an individual choice.  Appeal to the Christ that is within you, and your Father will not leave you without an answer.  I tried it, and   .   .   .   this is my answer! 
Other Resources
http://stores.ebay.com/momandpoponlinestuff