Muhammad Ali
I watched silently as the white, convertible Cadillac crept slowly down the street–the open top revealing the tanned, handsome young man seated in the back seat.  It was a street located in the heart of the Negro section of Louisville, Kentucky–a street lined with white businesses, manned by black employees.  I was one of those employees.  My employer was a Jewish pharmacist with a store called Palace Drugs.  At the age of 20, I sold packaged drugs, liquor, household items along with ice cream sundaes and milk shakes.
As the crowds raced alongside the car, the young man, Cassius Clay shouted and waved his hands.  He had just returned home after winning the Olympic gold medal for heavy-weight boxing–a hometown hero, as well as national hero.  I could not hear his words, but whatever they were, the crowd loved them.  I stared at this man–a man two years younger than I, but has reached world acclaim.
Standing in the large window framed with drugstore paraphernalia, my heart swelled with admiration, respect and wonderment.  While I admired and respected his achievements, I wondered why he did not conform to the status quo.  His TV appearances showed him as a loud-mouth, conceited young man who was going to get himself in trouble if he did not "tone-down."  Like Clay, I had grown up in the south where the white establishment wanted you to "stay in your place."  Admittedly, I did not always do that, but I was not on the world stage, so my individual little fights did not mean very much . . . his however, did.
A week later, while attending a church service, I heard a ruckus behind me, turned around and found myself staring into the face of Cassius Clay!  I was surprised because I had no idea he attended the same church that I did.  It was all I could do to keep myself from stealing glances at the Olympic champion.  When I did so, I thought, "Wow! He does have a"handsome face as he maintains on TV!"  But as I followed the career of young Cassius Clay, in which he evolved into Muhammad Ali, I began to understand that the face he presented to the world was not external, but internal.
 As he labored to understand his true identity–an identity based on fame, fortune, different life ideals and experiences beyond America, he was both loved and hated.  His attitude was viewed as brash, arrogant, imposing, and sometimes an embarrassment to the "Negro attitude" that plagued African Americans in the 1960's–an attitude where many knew "their place" in America, and did not wish to risk the wrath of mainstream America by being aroused out of it.
We asked, "Why doesn't he keep his mouth shut? What's wrong with Christianity?  Why doesn't he want to serve his country?"  The last question was particularly difficult for my family because my husband was a career soldier, who had one tour in the Korean War and two tours in Vietnam.
However, as I questioned, listened and followed, a new face of Ali emerged–a face that forced me to remove the sackcloth from my eyes and get a glimpse of the world he was viewing.  Here is what I saw;
Unrestricted Freedom – Irrefutable Equality – Unbiased Justice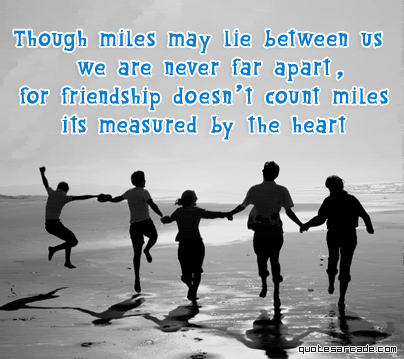 Unrestricted Freedom
Muhammad Ali recognized that freedom is based on a divine truth–a truth that frees thinking of all human concepts and ideas.  It is universal, yet individualistic in demonstration.  It restricts no one, and is not based on race, color, religion, sex, class, economic status or sexual orientation.  It says, "Everything human is subordinate to everything divine."
Irrefutable Equality
Ali used higher levels of thought that revealed "equality" as that defined by the divine qualities one expresses. These qualities place country, family and oneself subordinate to divine direction.  This caused him to choose his understanding of Allah (God) over country.  Your pathway or mine may have taken a different course, but his was based on his understanding, not ours.  Stripped of title, respect and honor, he waged a war that led to a solution of peace and harmony.  Many who pointed a finger at him, had used money, power and manipulation to elude fighting in Vietnam.  The only true war is a war against evil–an evil that pits brother against brother, and is based on control, wealth and fear.  History records that we waged a war in Vietnam we could not win . . . didn't win.
Unbiased Justice
At a very young age, Cassius Clay used his fame to attack some of the social injustices of America.  Growing up in Louisville, Kentucky, he had experienced prejudice and discrimination.  He knew the sting of being called "less than" based solely on the color of his skin, the racism that said a black man was not created to be as intelligent as a white man, the hurt and shame of being turned away from movies, churches, stores, hotels and housing because he was "colored."  The new religion gave him a sense of pride, a knowledge that all men are really created equal–not something written in the Constitution, but has a different meaning when lived in society. These were things he sought to change.
Each person wages war on the ills of the world in his own individual way.  We are not all cut from the same human cloth, but when governed by divine law, are sown together with the same divine understanding.  Injustice then in any form, is unacceptable in the divine economy.
For many years, the man, Muhammad Ali was misunderstood–not only by whites, but by blacks also.  The man who "floated like a butterfly, and stung like a bee,"  was ridiculed, humiliated, but stayed the course.  In 2005, he received the Presidential Medal of Freedom, and became known as a boxer (the greatest), philanthropist and social activist.
Today, I saw a video where his daughter said he once asked, "Will I be remembered?"
Yes . . . we remember.